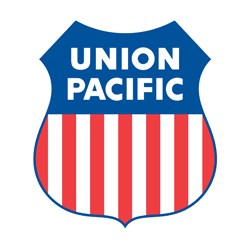 Union Pacific
Train Crew Several Location
Sorry, this job has expired.
Des Plaines, IL
Dental Insurance, Life Insurance, Health Insurance
Union Pacific Railroad has openings for qualified individuals for our Train Crew positions. We have openings in the following cities listed below as well as others. At Union Pacific we promote from within so once you have a position with our company you can seek promotion to a position in one of the many locations where we operate.
As a Federal Contractor we require full Covid 19 vaccination compliance.
       North Platte, NE 
       St. Paul, MN or
       Denver, CO
      Rawlings, WY
     Cheyenne, WY
     Portland, OR
     Boone, IA
When someone works on Train Crew, they are working at the heart of our railroad. Train Crew employees are accountable for serving our customers by providing the safe, timely, and on-plan movement of freight trains! In this beginning position, a person will start as a Switch-person or Brake-person, working as on-the-ground traffic control. No previous railroad experience is needed; we provide all the essential training! These jobs lead directly to becoming a Conductor and/or a Locomotive Engineer, where employees have the rare opportunity to work on board a moving locomotive. A newly hired Train Crew trainee can expect to earn about $52,000 in their first year. Advancement to a Conductor or Locomotive Engineer has earning potential up to $88,000 a year or more. We are powered by our people, will you join our team?
Accountabilities:
       Ensure safe, timely train operation and movement between various shop locations, service tracks and switching areas
       Inspect the conditions and operations of equipment and machines, analyzing and troubleshooting problems to find solutions, and making adjustments as needed
        Perform various tasks to include: removing, replacing and carrying couplers/knuckles; aligning drawbars, coupling equipment and cars; operating locomotive equipment through a remote control device; applying and releasing hand brakes; riding rail cars; climbing onto equipment and sharing information clearly with co-workers and train dispatchers via radio
This is a partial list of duties
Qualifications
Required
        Basic keyboarding skills
        Valid driver's license
      Ability to read and understand all instructions including operating and safety rules, bulletins, special instructions, and federal regulatory documents
       Proficient verbal and written communication skills to deliver information to coworker(s) and supervisor(s)
        Candidates for this position must pass a pre-employment test in English before being allowed to interview. The number of candidates who pass the test and will be granted an interview is based upon hiring needs. If you have taken this test and failed within the last six months, you will not be eligible to apply for this position.
        Candidates must qualify on a Physical Ability Test
Preferred
       Experience working with, on, and around moving heavy equipment (Consider professional, personal, and volunteer experience)
        Experience working outdoors in variable weather conditions (consider professional, personal, and volunteer experience)
        Completed a railroad conductor training course or program
Physical Requirements
        Able to perform physically strenuous work and occasionally bend, stoop, and kneel
        Must have normal color vision, be able to detect and interpret different visual color signals and displays, and determine the speed of moving objects at near or far distances
        Have normal depth perception to judge the speed and distance of locomotives being moved in the service area
        Able to push, pull, lift and carry objects weighing up to 87 lbs
        Able to make frequent coordinated hand movements to grasp, place, or move objects
        The ability to detect unusual sounds and smells during inspections and testing and to respond quickly
        Have the capacity to walk (up to 5 miles a shift), climb, and maintain balance on railcars, locomotives, stairs, ladders, uneven terrain, moving equipment, rails and ballast in a safe manner (occasionally work at heights of 12 feet or more)
Equal Employment Opportunity and Reasonable Accommodation: Union Pacific supports diversity in the workplace and is an equal opportunity employer here. Union Pacific is committed to creating a diverse and inclusive workforce where equal employment opportunities are available without regard to race, color, sex, national origin, age, disability, religion, military and veteran status, sexual orientation, gender identity, gender expression, pregnancy, or genetic information. Union Pacific strictly prohibits any discrimination or harassment based on protected status. Union Pacific is committed to providing access and reasonable accommodation in its employment of individuals with disabilities. To request a disability accommodation in the application process, please use this link here to submit a request.
aay1kvlscvas
134699375